I didn't have any clue what Hypothyroidism was before last thursday's doctor's appointment. I knew people have thyroid issues and usually that meant if someone was overweight, the thyroid was to blame. Of course I was ignorant to it because it didn't effect me.
Now it isn't a HUGE deal because it doesn't change how life goes except I have medicine to regularly take. The only issue is the dietry change that the medication requires.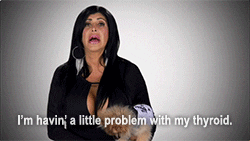 Synthroid is the medication I'm on and if you don't know you have to take it in the morning, on an empty stomach, drink plenty of water, and you cannot consume antacids, calcium, and iron up to 4 hours afterward. So if you want to know what has calcium and/or iron, just look in your fridge and cabinets because its pretty much in everything.
Plus side is that bacon has no calcium or iron.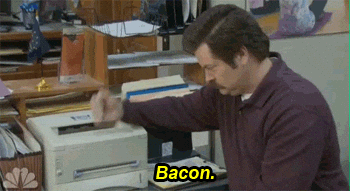 I decided I didn't like that my doctor didn't provide me with information for nutrition suggestions or even what my condition was to begin with. I found out that for thyroids, you need to see an endocrinologist. I go to myinsurance's website to find out that my family medicine doctor is also an endocrinologist.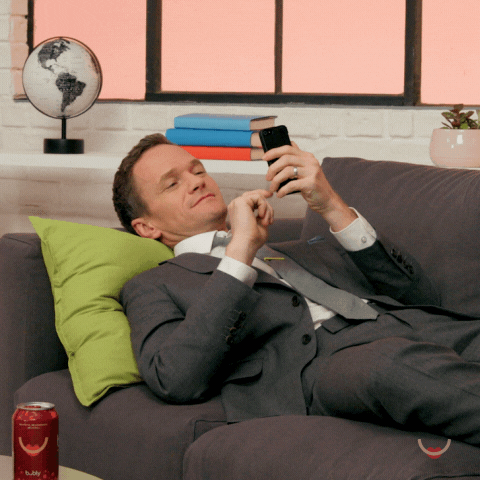 SAY WHAAAAT?!
I'm on medicaid so my options are very, very limited for someone like me. However, I know that this is just a hiccup so I just kept looking online for dietary options but the ONE thing I am missing is what to do in the morning after I take my medication.
I wonder how many other people are struggling with medical conditions but not receiving the best medical care, advice, and support that others are receiving for the same conditions.
It is a relief to know that the reasons I struggle with exhaustion, depression, lack of energy, and obesity could be related to this. I mean I just thought I was fat because I was lazy but if I have been lacking energy from my thyroid then it isn't really me, right? I don't even know for sure but I still know that the obesity is definitely on me. No cliffhangers on that one.
I want to find out more information about hypothyroidism and what I can do to help the symptoms I deal with stay away. I try to put my time to school and job hunting but adding this to my load isn't going to be fun. These things take time I suppose.
Anyone with any advice or information, I hope you drop a comment!